myOS is a next-level neurofeedback system that allows users and complete novices to learn and train basic and advanced meditation and consciousness altering techniques with quantified accuracy and efficiency by using aesthetic audiovisual guidance and gamified engagement.
Users wear a multi-sensor EEG and VR headset. The myOS software engages the users to interact with their own brain by immersing them into artistic three-dimensional data-visualizations as well as sonifications of their own brain-activity – all generated in realtime.
Different to other systems myOS is using multi-sensor EEG to measure data from the entire cortex.
The software is a functioning prototype and research tool. Our scientific validation study shows the high efficacy of our method.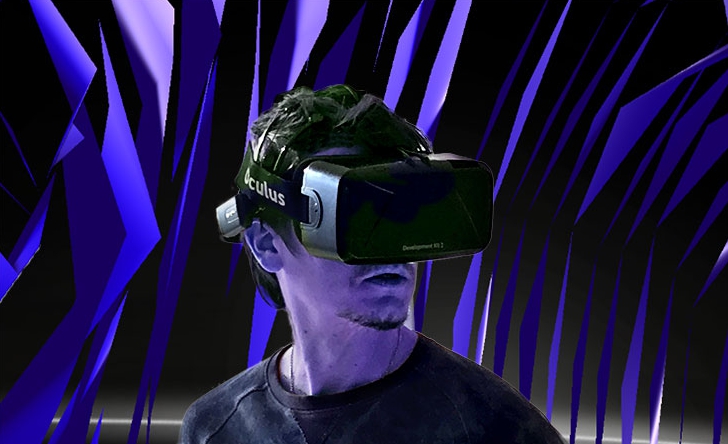 2014

Patrick Palucki proposed AR-concept to Dr. A. Bandyopadhyay for his brain-frequency-fractal model and started Interdisciplinary collaboration with neuroscientist M. Scott M.A.




Member of the Bay Area Transformative Technology & Consciousness Hacking Network

2015

Presented world's first spatial concept and prototype of multichannel EEG in VR at the first Transformative Technology Conference in Palo Alto, Oct 2015 at maker's space. Early name: myHeadquarters

2015

Patrick Palucki becomes resident and member of Neuroscience Research Group led by Dr. Michael A. Persinger at the Consciousness Research Lab, Laurentian University, ON, CA during two years

2016

Concurrent Talk and Demo of myOS at The Science of Consciousness Conference, Center for Consciousness Studies, University of Arizona, April 25-30

2016

Listed on TransTech200 Industry Index

2017

Neurofeedback algorithm built from ground up and pilot validation study showing the high efficacy

2017

Incubator mentorship program at the Northern Center for Advanced Technologies, ON, CA, May – Oct

2018

Name Change to ,myOS' in 2018

2018

Presented first fully functioning meditation trainer with the myOS neurofeedback algorithm at the Science of Consciousness Conference 2018 in Tucson, Arizona




Interview

on Consciousness Central

2018

myOS Demo-Exhibit at the ´Technology Assisted Meditation´ Symposium at Harvard Medical School, Sept 29

2018

Transvormative Technology Academy, Virtual Accelerator Program, Sept 15 – Oct 15

2018

Showcase at the Transformative Technology Conference, Palo Alto

2019

Talk "Transformative Technology & The Science of Consciousness ", at TOA 2019, Berlin, July 2-5

2019

Talk "The Entrepreneur and Evolving Consciousness" at Contriber sTARTUp Conference, Tartu, Estonia, Sept 30

2020

Installation of Brain-Data Visualizations at The Science of Consciousness Conference, Center for Consciousness Studies, University of Arizona, April 13-18 – Cancelled

2020

Talk & Demo of myOS at Integral European Conference Siófok, Hungary, May 26-31 – Cancelled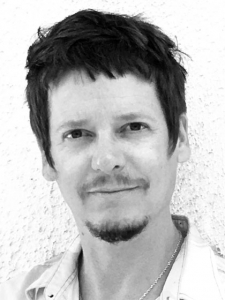 studied design & media at Goldsmiths College, London and University of the Arts, Berlin. He creates novel concepts and media applications for emerging technologies. f.i. software for realtime video-improvisations (2000), interactive video-installations (2000), video-mapping in theatre (2005), ultra-high-res art-photography (2005) and EEG visualizations in VR (2014). Palucki has engaged in and led productions on the ground in London, Berlin, Tokyo, Taiwan, Thailand, Burma, Nepal and New York ranging from  grassroots level to medium size. At the United Nations ESCAP HQ he co-authored a show on climate change. His work has received several awards. He has presented at the conferences "Towards a Science of Consciousness" in Tucson, "Science and Nonduality" in San José and "Transformative Technology" in Palo Alto. For the development of BCI technology he engaged in interdisciplinary research and was a member of the Neuroscience Research Group led by Dr. Michael Persinger at Laurentian University in Ontario, CA (2015 – 2017). Palucki aims to create a novel fusion of consciousness, art & entertainment mediated by brain-computer-interfaces.
"Patrick Palucki is the quintessential example of the 21st century 'techno artist' who has mastered the sophistication and has acquired the advanced skill to build cognition (mind)-brain interfaces."

Dr. Michael A. Persinger (1945-2018, The God Helmet)
Prof. Dr. Thilo Hinterberger
Advisor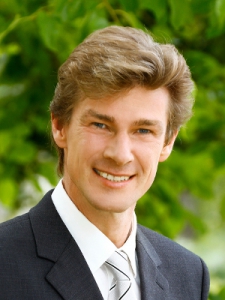 is a physicist, neuroscientist and a consciousness researcher with a PHD (Development and Optimisation of a brain computer interface via electrocortical activity) as well as a habilitation in behavioral neurobioloy and neuro-computer science (Development of a Thought-Translation-Device). He is Professor for Applied Consciousness Sciences at the Department of Psychosomatic Medicine, University Medical Center Regensburg, Germany, and President of the Society of Consciousness Sciences and Culture of Consciousness (Gesellschaft für Bewusstseins-wissenschaften und Bewusstseinskultur e.V., GBB).
Thilo has programmed the first BCI which enabled a locked in patient (complete paralysis) to write a letter (with N. Bierbaumer, Nature, 1999). He has engaged in extensive research and numerous publications on brain-computer-interfaces and on non-ordinary and spiritual states of consciousness since the late nineties.
Discover Human Potential
Brain Computer Interface
for Progressive States of Consciousness